Last week my visit to Gallery270 in Englewood, NJ proved to be magical, once again. Tom Gramegna, owner of the gallery sure knows how to pick the images to interest us viewers. Today's blog though is not about that show, you'll have to wait until another blog time.
On the left, here's a tease . . .
Why photography? Goes back to my own stint as a photographer for my design and architectural work, then on to experimentation in the art of photography. Working with photo images led me to full-time painting those images. My work as an artist led me to Hudson River artist, Albert Bierstadt. His brothers were into photography in 1859. They traveled to Yosemite with Albert and took many of the images that Albert painted. In those years, cameras were big and bulky and travel was less than convenient. Only way to California then was by coach, the one with horses.
The 1990's saw an explosion of the craft with digital photography. Today, everyone is a photographer with the smart phone. It's always easy and convenient to turn the phone into a camera. No more do I have to lug along my camera, unless I have a special project that needs professional work. I still use my Nikon D200 to take photos of images to paint. Like my Coney Island project, I have photos from 1986-2013 of Coney Island before restoration and after restoration. This one is the 50's when I played in Coney Island.
I have a heart for the venue of photography and thought I would share some pieces of history and processes.
Group f/64 was a small group of 20th-century San Francisco photographers, like Cunningham and Adams, who shared a common photographic style characterized by sharp-focused and carefully framed images seen through a particularly Western (U.S.) viewpoint. In part, they formed in opposition to the Pictorialist photographic style that had dominated much of the early 20th century, but moreover they wanted to promote a new Modernist aesthetic that was based on precisely exposed images of natural forms and found objects.
The term f/64 refers to a small aperture setting on a large format camera, which secures great depth of field, rendering a photograph evenly sharp from foreground to background. Such a small aperture sometimes implies a long exposure and therefore a selection of relatively slow moving or motionless subject matter, such as landscapes and still life, but in the typically bright California light this is less a factor in the subject matter chosen than the sheer size and clumsiness of the cameras, compared to the smaller cameras increasingly used in action and reportage photography in the 1930s.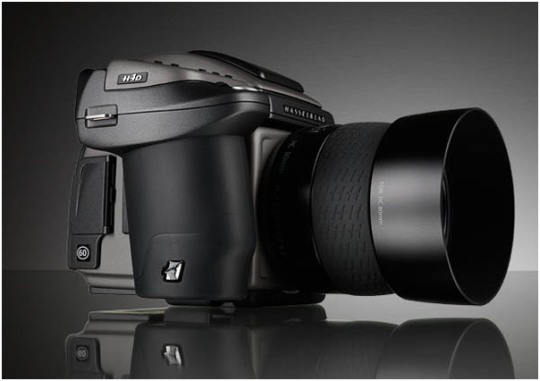 Digital photography has come a long way since it started to catch on in the 1990s. While even your high-end smartphone may take pictures that look like crap, a real digital camera can make even the stodgiest photographer forget about film.
The Hasselblad H4D-60 is probably the most expensive digital camera in the world. This DSLR camera has an astonishing 60 megapixel 40 x 54 mm sensor. Aided by the Absolute Position Lock processor, Hasselblad's True Focus system allows the photographer to focus on the composition without constantly fiddling with the focus. The camera has a capture rate of 1.4 seconds per capture and shutter speed ranges from an 800th of a second to 32 seconds.
This pro digital camera costs in excess of $40,000, but that price will also get you membership in the Hasselblad Owners' Club. The exclusive club promises to hook you up with a considerable network of professional photographers to increase your exposure and expand your client base.
Do you take photographs,  and with what, camera or phone? What kind of camera? Do you have one of those $40,000 digital cameras? No kidding . . .